NV Rides July 2020 Newsletter
Happy Independence Day
Wishing all our partners, clients and riders a safe and healthy Fourth of July weekend.
As we enter Phase 3 of Virginia's plan to reopen, ride requests are starting to increase. The seniors we serve are getting back to their routine medical appointments, and we want to help ensure they can maintain their health and well-being during these uncertain times.


During the month of July, we

will be actively recruiting new volunteer drivers through a series of virtual volunteer information sessions.We all hold the key to helping our communities' older adults stay INDEPENDENT

and safe.

During the COVID-19 pandemic, we require all drivers and riders to wear masks and observe physical distancing protocols.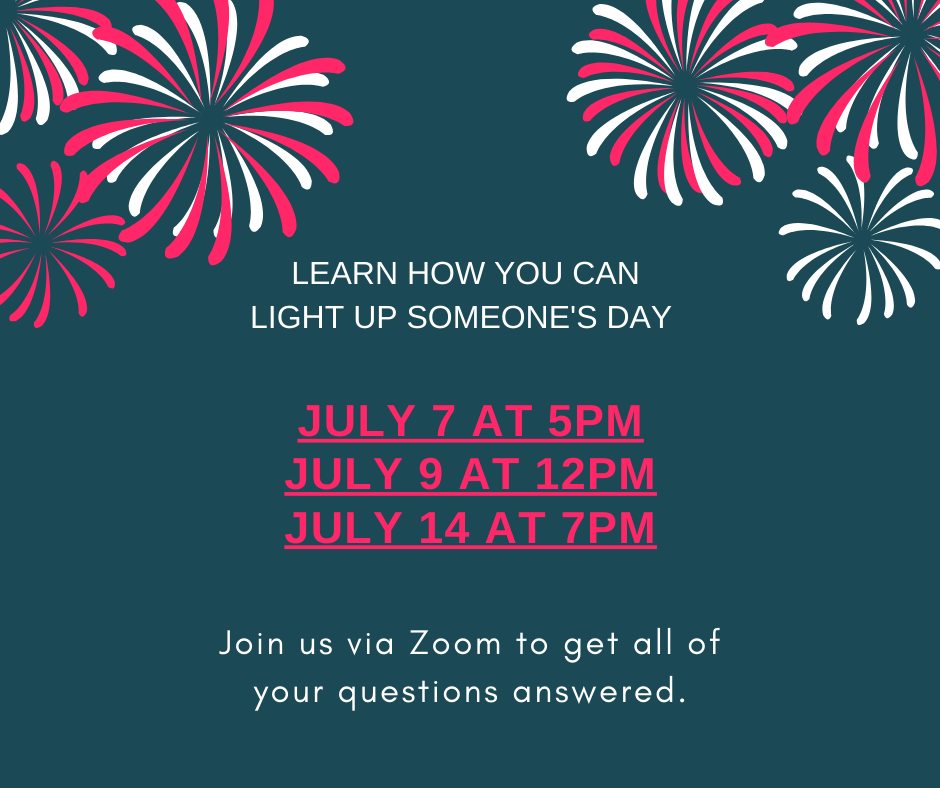 Click on the dates below to register:
Partner Highlights
We are so grateful for all that our partners are doing to give back to their communities. As these past few months have shown us, our community is strong and resilient and we will get through this crisis together.
On June 29, SCOVRH resumed its driving services. Over the last few months, they kept busy with their friendly caller program, Adult Learning Institute and grocery delivery service for their clients. They were recently profiled in the
Connection Newspaper
for all their good work. Social isolation is something that older adults deal with on a daily basis and many of us are experiencing for the first time. Huge thanks to the volunteers who bring some sunshine and much needed support to their neighbors.
We were thrilled to see HVN highlighted in the June issue of the Golden Gazette. The article highlights the role that villages are playing in helping residents stay connected, especially during the COVID-19 pandemic. Check out the article to learn more and see if starting a village in your community is feasible.
Superstar volunteer drivers Jeanne and Chris Mussig were recognized by Volunteer Fairfax as Volunteers of the Year. In addition to their work with SCWFC, the couple helps with Meals on Wheels, Cornerstones Food Pantry in Reston, and tutoring with GrandInvolve. Read more about this wonderful, compassionate couple. Congratulations!