NV Rides August 2020 Newsletter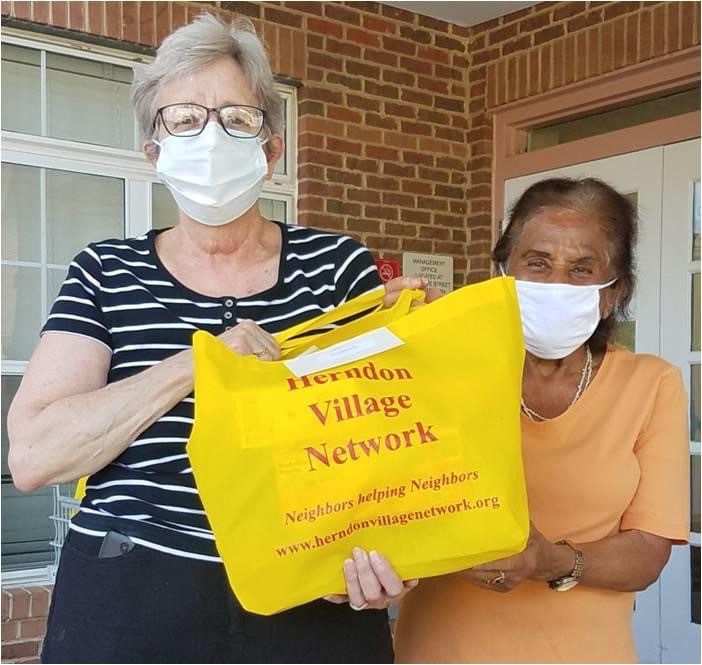 Erin from Shepherd's Center delivers food pantry supplies (left) and Penny from Herndon Village Network delivers donated food bundles (above)
NV Rides collaboration drives impact during crisis
Over the past few months as this unprecedented health crisis continues to unfold, volunteer drivers have stepped up to help the most vulnerable individuals in the community. By leveraging relationships with local government and human service agencies, NV Rides has been working in coordination with community collaborators
to support not only older adults, but also food insecure community members.
Some of our community's most vulnerable residents who are affected by the virus or exposure are quarantined at home and are unable to visit the local food bank to obtain supplies. In many cases, these individuals have a limited support system.


We are proud of the volunteers who have been going above and beyond the call of duty to help support their neighbors in need. One driver from Annandale said that she, "felt so good being able to do something meaningful during such a difficult time."


We are grateful for the support from our partners at Fairfax County Neighborhood and Community Services Human Services Transportation team who has been able to help NV Rides partners through their Critical Medical Care Transportation program (CMPCT). In the event a volunteer driver cannot be secured through the network of community volunteer driver programs, the county's FASTRAN service has been able to provide free rides so clients can keep these crucial appointments.
After
connecting a client with a cardiac condition with these resources
, John C. from Falls Church followed up with us saying that he, "just wanted us to know how much it meant to him that we went out of our way to help him in a time of need."
You Can Make the Difference
Encourage your friends to learn about the joys of volunteer driving
Now, more than ever, seniors feel the safest at home. In order to ensure that we can continue to offer safe and reliable transportation to the older adults we serve, we are recruiting new drivers so that our partners can cover all of their ride requests.
During the month of August, we will hold a series of virtual volunteer information sessions. Please help us spread the word with friends and family about what you love most about volunteer driving, and encourage them to attend a no-obligation session to learn more.
During the COVID-19 pandemic, we require all drivers and riders to wear masks and observe physical distancing protocols.
Click on the dates below to register: