NV Rides December 2020 Newsletter
As we say goodbye to 2020...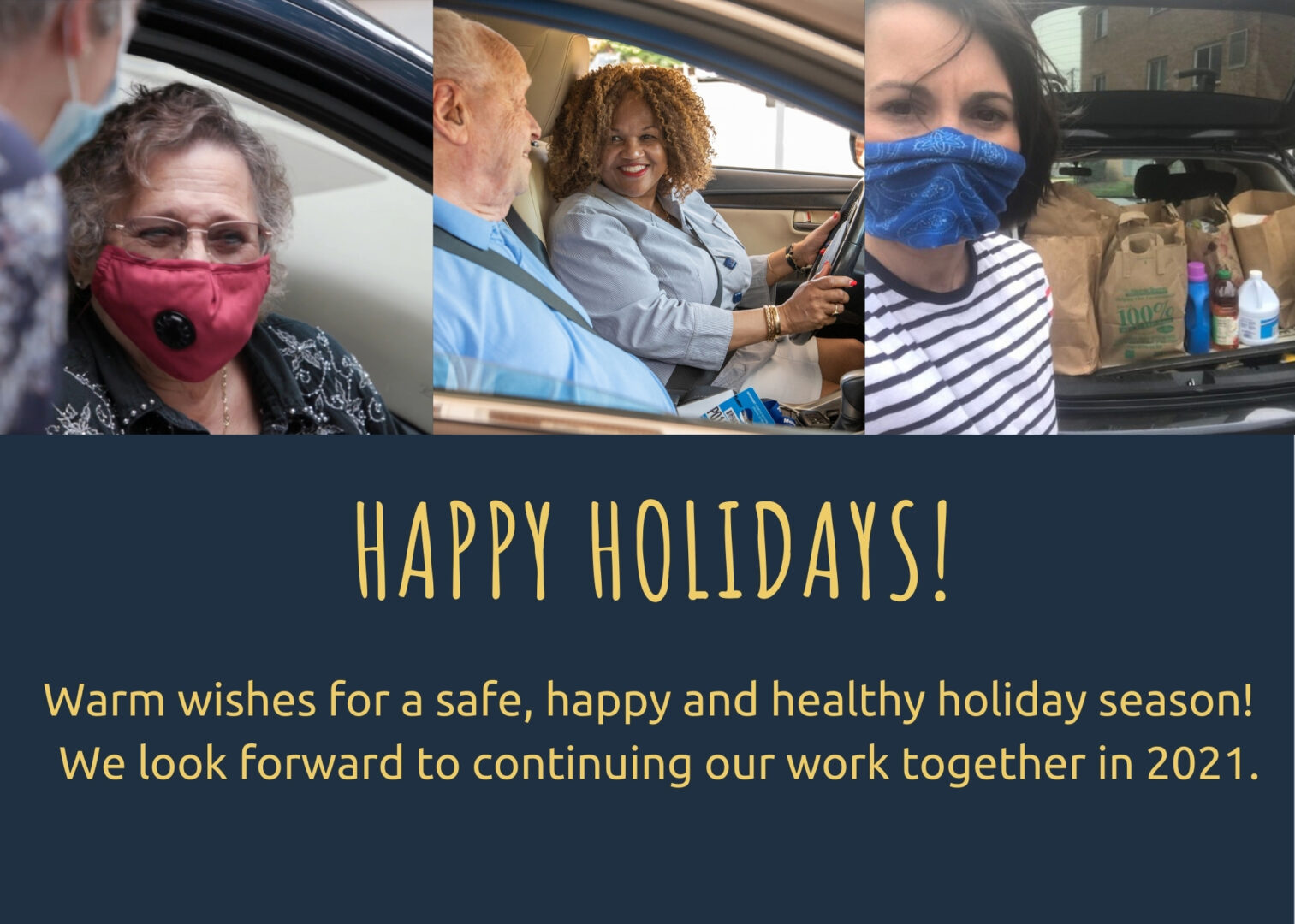 When we rang in the new year in 2020 how could we ever have predicted what was in store? It is truly hard to believe that we are approaching the end of this unprecedented year. With al
l the ups and downs, we count ourselves incredibly fortunate to be working with such an amazing network of people, who consistently work toward making the world a bet
ter place, one safe ride at a time.
When the pandemic
hit,
and the world stopped last March
,
there were so many unknowns. Would our program be able to continue? How can we safely operate? If we could not, how would our client
s get by? Would drivers feel safe continuing their activities?
W
e were navigating uncharted waters
and
it was a very scary time.
What we witnessed was a unique combination of resilience, care, love and collaboration. Everyone truly came together to help
one
an
other in
a variety of ways. Zoom programming took off and those who were able started grocery shopping and
doing
pharmacy pickup for our most vulnerable neighbors. Food drives
, personal care item collections, friendly callers and blood drives all popped up in response to the health crisis.
As a community, NV Rides worked closely with our partners Fairfax County government to help meet the moment. Our drivers jumped into action to help deliver food and supplies to neighbors who could
not get out
when
they were in quarantine.
By August, the number of rides being given by the NV Rides
' partners
was back to pre-pandemic levels.
Many of our drivers, who were older themselves, opted to stay home for safety purposes, which left a smaller corps of drivers to fill requests. We are grateful for those of you w
ho have been able to hang in there and continue to safely transport riders. We continue to do outreach to grow the volunteer driver base
in order to ease the burden.
As we roll into 2021, we are pivoting our J-Rides program to support
vulnerable
community members who are
quarantined
due to COVID
and
cannot
leave their homes to pick up food
.
We are
building
our volunteer base and collaborating with faith communities and community partners to help meet the need.
This would not have been possible without the support and dedication of every single volunteer in our incredible network.
We want to take this opportunity to thank you
and wish you a happy, healthy and safe holiday season.
Jennifer Kanarek, MSW, Program Manager
Rachel Simon, Marketing and Communications Coordinator