NV Rides January 2021 Newsletter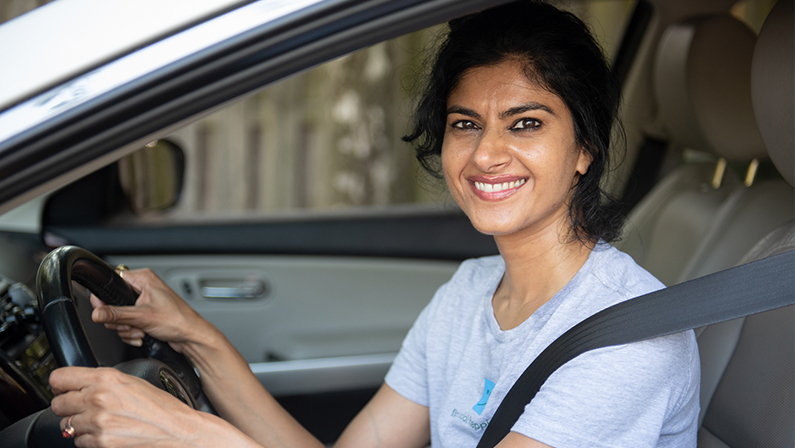 NV Rides helps increase food access to

vulnerable

individuals during the pandemic
Our dedicated volunteer drivers have helped to ensure that no family goes hungry during this difficult time.
The recently-expanded J-Rides program, along with several of our network partners continue to offer food deliveries to vulnerable Northern Virginia individuals and families.
We have been successful in onboarding over 60 new drivers and have completed more than 75 deliveries to individuals who either lack transportation to local food pantries or are in quarantine.
Food bank managers appreciate that our drivers are able to bring food out to their clients on an as-needed basis, so that the clients do not have to miss their regularly scheduled distribution.
If there is a food pantry in your community that could use extra
help with deliveries, we welcome the opportunity to connect with them. Send and email to
info@nvrides.org
so we can start a conversation.
New grant cycle with MWASH-COG brings o

pportunities

for collaboration
A new grant cycle for t
hrough the 5310 Enhanced Mobility Grant administered by
the Metropolitan Washington Council of Governments (MWASH-COG)
began on February 1.
The funding, which will be available through January 2023,
will enable us to continue
the important work of adding more volunteer transportation
options for non-driving seniors in Northern Virginia.
"We are grateful for the funding that COG provides. It
enables us to sustain the support we provide to our network partners and the ability to continue to enhance the program," said Jennifer Kanarek, manager of NV Rides.
"
Over the next two years we plan to improve training for volunteer drivers by producing a series of virtual volunteer training modules for our partners. The project is timely since the world has shifted online. We could not have predicted when we submitted our proposal in 2019 that our partners would have to alter their day to day operations so significantly."
Additionally, we will be collaborating with our partners at the Dulles Area Transit
Authority (DATA) to address transportation challenges facing veterans. If you are connected to the veteran community and have ideas or challenges you would like to share, please contact us at info@nvrides.org.
We also look forward to resume work with our partners at Volunteer Prince William, who administer the VETS program, when it comes back online after the pandemic.
COVID-19 Vaccine Updates
As we have all witnessed over the past few weeks, the demand for the COVID-19 vaccine far outweighs the supply. We are including the most up to date information from the various Health Departments in the region so you can
be
informed and prepared to book an appointment when the supply is available.
Fairfax County
COVID-19 Update to the Fairfax County Board of Supervisors can be found
here.
The Fairfax County Health Department in partnership with the Fairfax Area Disability Services Board and the Department of Family Services Fairfax Area Agency on Aging will be hosting a community conversation for older adults and adults with disabilities in order to share information about the COVID-1
9 vaccine on
Thursday February 11th at 6pm
and Friday
February 12th at 12pm.
AARP is also holding a community conversation via Zoom on February 20th at 10am with Fairfax County Health Department Director

Gloria Addo-Ayensu, MD, MPH. Register here.


The Fairfax Health District is hiring part-time vaccinators, to learn more visit this link.
Arlington County
Information about the COVID-19 vaccine rollout can be found on the
Arlington County dashboard.
People in group 1-C can pre-register through the
Health Department on their page.
Loudoun County
The
Loudoun County dashboard
includes up to date information about the vaccine rollout. Residents c
a
n also text LCCOVID19 to 888777 to
receive text alerts from Loudoun County about COVID-19.
Prince William County
The Prince William Health District in conjunction with Prince William County Government expanded the COVID-19 Call Center to include information on the vaccine. The call center will provide information to residents concerning COVID-19 vaccines and assist with
those
who do not have access to a computer, the internet, or email.
The call center hours: Monday – Sunday, 9:00 a.m. – 4:30 p.m. 703-872-7759.
Residents can also text
COVIDPWC to
888777 for COVID-19 alerts.
More information can be found on the
Prince William County dashboard.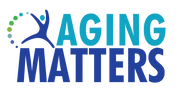 Did you miss our conversation with Cheyl Beversdorf on her Aging Matters Show last month? No problem!
Click here to listen to a recorded version, or search for the show on your favorite streaming platform.