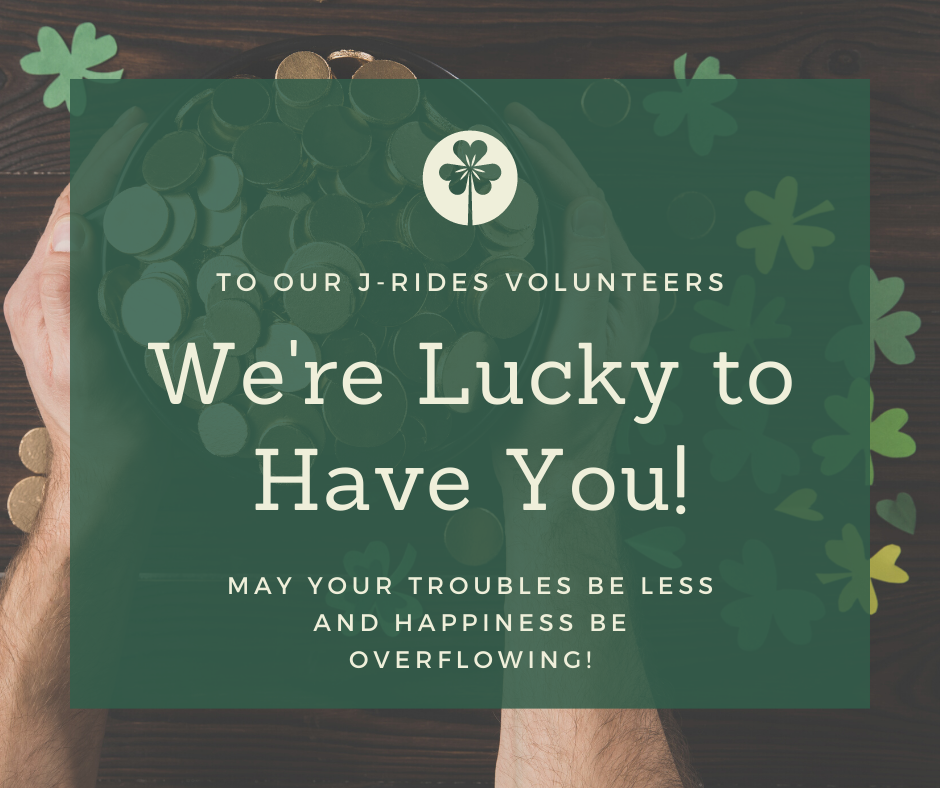 We want to take this moment to thank you and recognize you for stepping up to
help
when you were most needed. Over the past several months, J-
Rides
drivers, along with our partners from the NV Rides volunteer transportation network, have made over 100 food deliveries to Fairfax County residents in need. We are so proud t
o have pivoted our volunteer driving program to support our food pantries during the COVID-19 pandemic. We are still fielding requests for help and will continue to offer this service for as long as it is needed.
We
are excited about the possibilities that exist for
J-Rides and want to
share with you some of our goals
for this program
.
O
ne of the things that we have learned
over the past three months
is that transportation is one of the largest obstacles
for people to access food. If a client does not have their own car, simply getting to the food pantry can be a challenge. Navigating public transportation can be
cumbersome, take a very long time, and be difficult for people to be able to carry their groceries back home. We even hear stories of people leaving food behind or throwing it away
in order to
"
lighten their load
"
.
With all of this in mind, we are working with Fairfax County to see if there are additional opportunities available to help these vulnerable populations with increased use of volunteer drivers. We are currently partnering with Western Fairfax Christian Ministries in Chantilly (which
some of you may
already
be driving for), to demonstrate how we can effectivity utilize our
software to manage delivery requests.
We will keep you posted as our program evolves.
Additionally, our volunteer driving programs that assist older adults with rides to the doctor and grocery store are always in need of drivers. I
f you are interested in helping in that way once you are vaccinated, we would love to have the opportunity to talk to you
and connect you with a program helping older neighbors in your community
.
We have added you to the NV Rides newsletter distribution list so you can learn more about more about these volunteer opportunities. If you do not wish to receive the monthly updates, you may unsubscribe at any time.
Again, thank you for stepping up to help. We are so happy to have you as a part of our team!
Volunteer drivers go the distance to help clients get to vaccination appointments
The early stages of the COVID-19 vaccine rollout have not been without its challenges.  Short supplies of vaccine, coupled with difficulties in booking appointments, have created obstacles for many older adults.  In addition, for older, frail adults who do not drive themselves, simply getting to the appointment once it is scheduled can be a hurdle.  Many older adults who live at home and do not have …