NV Rides March 2021 Newsletter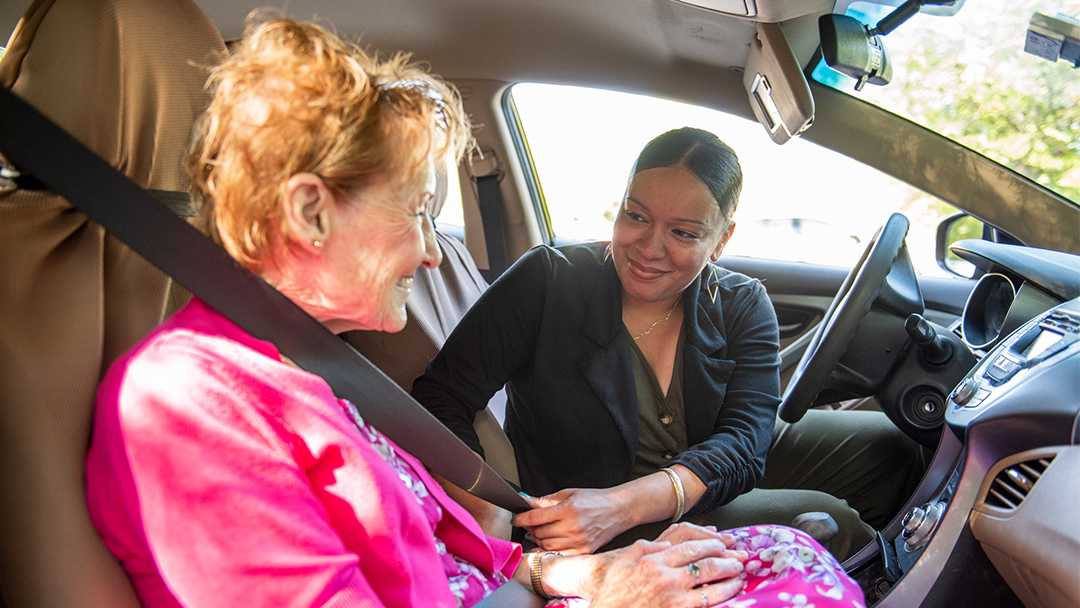 Shepherd's Center serving Oakton-Vienna-Reston-Herndon and Shepherd's Center Great Falls Merge to Become Shepherd's Center of Northern Virginia
The
Shepherd's Center serving Oakton, Vienna, Reston and Herndon and the Shepherd's Center of Great Falls are joining forces to continue assisting area seniors, supporting aging in place and creating a world without loneliness. The newly formed
Shepherd's Center of Northern Virginia (SCNOVA)
will continue its partnerships and outreach with the region's faith-based organizations, associations, and local governments to provide free transportation services, companionship, learning opportunities, and caregiver support across our expanded service area.
"As an affiliate of the Shepherd's Centers of America, our mission, in part, is to support our sister organizations in the area," said W. Scott Schroth, chairman of the board of directors for the Shepherd's Center serving Oakton, Vienna, Reston and Herndon. "We're excited to welcome Great Falls' vibrant programs and dedicated volunteers to our Oakton, Vienna, Reston and Herndon Shepherd's Center. Our combined strengths as the Shepherd's Center of Northern Virginia will allow us to continue to serve and help sustain our older neighbors more efficiently."
"We at SCGF are delighted with the potential of this partnership, and with SCOVRH as our partner," said Phil Pifer, president of the Shepherd's Center of Great Falls. "We evaluated a number of organizations who expressed interest in joining forces, and SCOVRH was both the best fit and, in our opinion, offers the best potential. Working together, we hope to provide even better and more impactful services to seniors in Northern Virginia."
The merger was complete effective March 1st, and there was a seamless transition of clients and volunteers. Transportation services were uninterrupted during this time.
COVID-19 Vaccine Transportation and Support
NV Rides is committed to ensuring that every adult, 55+

can get to their COVID-19 vaccination appointment.

Thanks to our partnership with the
Fairfax County Human Services Transportation office,
we are able to offer support to those who have limited access to transportation.
For those people who are not already registered with an NV Rides partner, Fairfax County has a
coordinated services
phone line 703.
324.7404, op
en from
8am-4:30pm Monday through Friday to help residents navigate their transportation options
.
Shepherd's Center of Fairfax-Burke Vice Chair
Barry Wickersham
was recently quoted in a
Washington Post article
about the role that volunteer drivers are playing to help get people to their vaccine appoints.
Read more about what our drivers are doing to help with vaccine appointments in our blog post below.
From the NV Rides Blog...
Volunteer drivers go the distance to help clients get to vaccination appointments
The early stages of the COVID-19 vaccine rollout have not been without its challenges.  Short supplies of vaccine, coupled with difficulties in booking appointments, have created obstacles for many older adults.  In addition, for older, frail adults who do not drive themselves, simply getting to the appointment once it is scheduled can be a hurdle.  Many older adults who live at home and do not have …