NV Rides October 2020 Newsletter
Telling the NV Rides Story
NV Rides is excited to debut our new promotional video. Our team embarked on this project last winter, with the goal of rolling it out during Older Americans Month in May. The project was halted midway through as the COVID crisis began. When the stay home orders lifted, our producers
modified their
studio to keep all participants safe.
A huge thank you to our
drivers and
riders
from Herndon Village Network, SCOVRH, SCAS and SCWFC who shared the
ir insights about why
volunteer driver programs are so critical for adults who wish to age in place.
Click here to watch, or on the image below.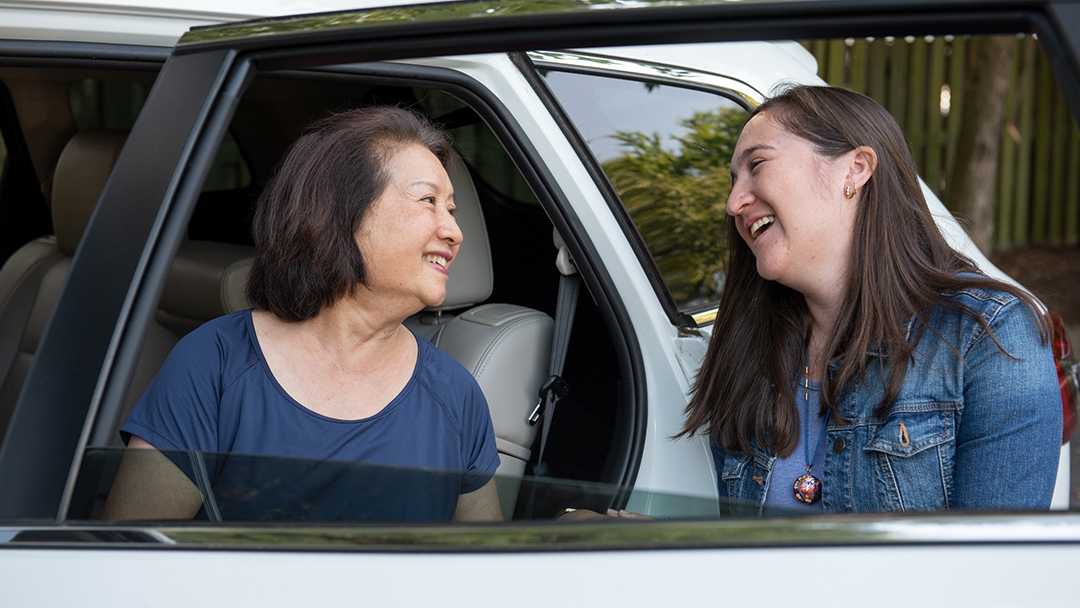 Volunteer Transportation Helping Isolated Seniors
The presentation highlighted the importance of having access to transportation in preventing social isolation among older adults, and how NV Rides and volunteer driver programs and services continue to evolve and adapt in response to COVID-19.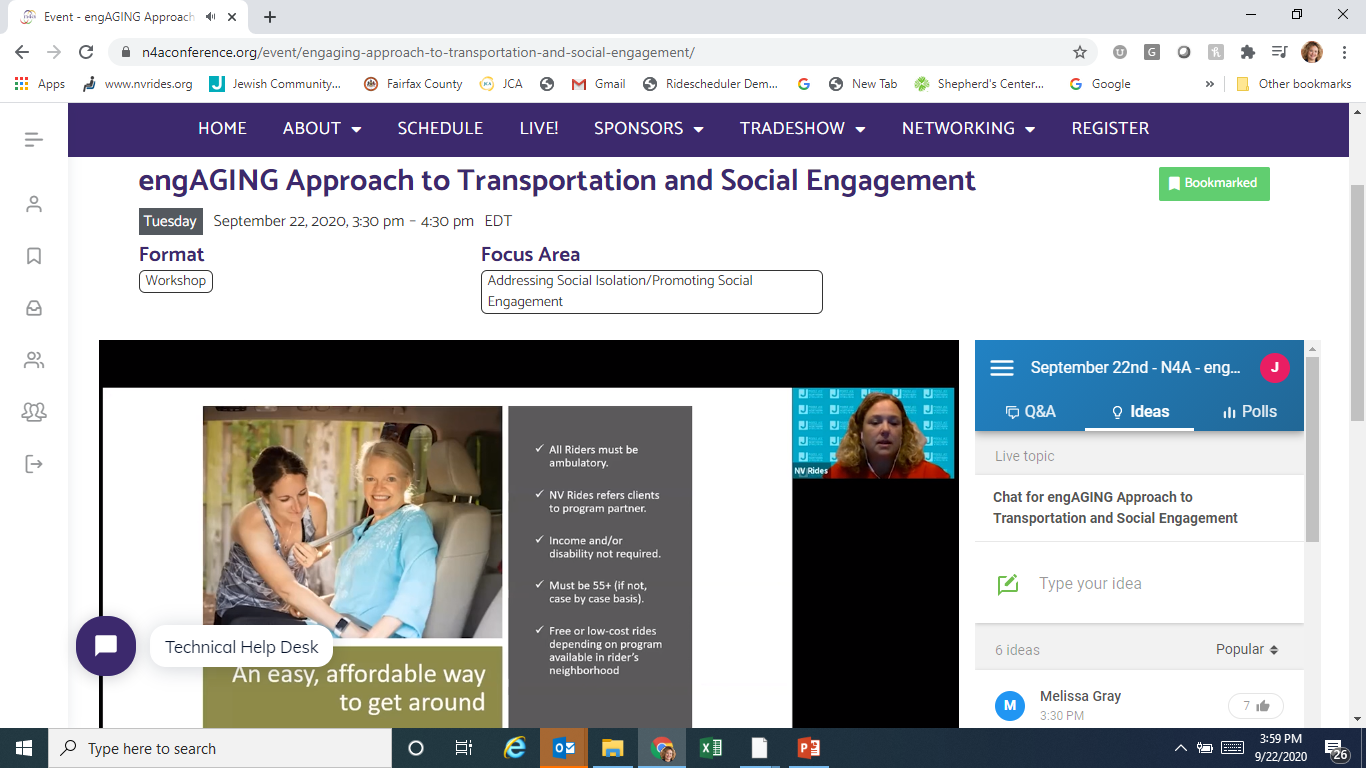 Employment Opportunities with NV Rides Partners
Several of our partners are looking to fill positions at their organizations. Please help us spread the word about these wonderful opportunities:
This all-volunteer organization is looking for a part-time Executive Director (ED) to serve as the "face" and point of contact for SCMAFC in the community. The ED serves as a resource for our Board of Directors and facilitates communication and collaboration among Board committee chairs, who manage and execute most of the day-to-day operations. A modest honorarium will be offered in recognition of the importance of this role.
If you have a
bachelor's
degree, collaborative leadership skills, enjoy working in an all-volunteer organization devoted to helping older adults, please consider this opportunity. Contact Carol Edelstein at carol.edelstein@verizon.net or call 703-627-5013
or click here for more information.
The ED position provides a challenging opportunity for a leader with the passion, skills, energy and proven ability to lead an organization and capitalize on the growing national concern for successful aging in place.
The ED reports to a 15-person Board of Directors, is responsible for implementing the strategic goals of the organization, and has overall responsibility for SC's community outreach, operations, and fundraising. This includes the management of a small staff (3), the coordination of 250 volunteers, and responsibility for an annual budget of $250-300K.
Click here for more information,
T
he
SCAS
Office Director works independently to manage all administrative activities of the organization in coordination with volunteers and with the Shepherd's Center of Annandale Springfield (SCAS) Board of Directors.
Part time hours are 9:30am-1:00pm Monday through Friday. Salary is $14-$15 per hour, commensurate with education and experience. To learn more or submit your resume to
shepherdscas@vacoxmail.com
or call 703-
941-1419.
Upcoming: Blood Drives at the Pozez JCC in Fairfax
The Pozez Jewish Community Center, NV Rides' sponsoring agency, will be holding several blood drives powered by the American Red Cross o
n November 3, December 24, December 31 and March 8.
Every day, blood donors help patients of all ages: accident and burn victims, heart surgery and organ transplant patients, and those battling cancer. In fact, every two seconds, someone in the U.S. needs blood.

Due to the COVID-19 crisis, blood supplies are very low, and your donation is m

uch needed. If you are able, please c

onsider giving back to your community with this critical need.
To sign up click here.