NV Rides April 2021 Newsletter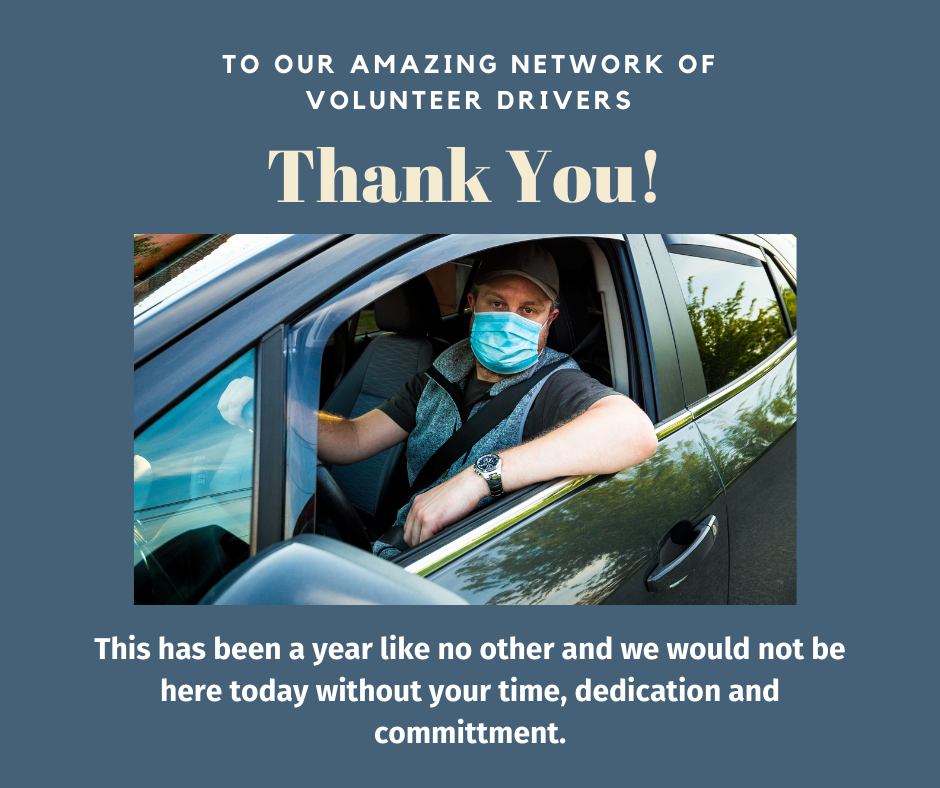 April is National Volunteer Month
We are only able to carry out our mission of serving older adults
in Northern Virginia
because of our corps of dedicated volunteer drivers who give freely of themselves day in
and day out. The COVID-19 pandemic has been a year like no other, and we cannot thank our volunteers enough for their selfless service during the most difficult of circumstances.
Thinking back to March of 2020, we had no idea if our network would survive the pandemic. The fact that we are here today,
thriving and
serving at the same capacity as we did prior to the pandemic,
shows the grit, dedication and perseverance of our volunteers.
Thank you seems like it is not a big enough sentiment for the debt of gratitude that we have for you.
We look forward to being able to bring everyone together to celebrate our successes once the pandemic has passed and it is safe
to
once again
gather. In the meantime, please know that we hold you all in our thoughts and we
send well wishes
for good health and much happiness for you all as we enter the
spring and summer months.
Please continue to stay safe!
Kicking off the new grant cycle with MWASH-COG
The
grant
will be used to train drivers and administrators, pay for licensing fees for ride-scheduling software for all of our partners, cover the cost of background checks for all drivers, provide marketing materials and advise community organizations on how to recruit and retain volunteers.
"We are grateful for this grant. It allows JCA and the Pozez Jewish Community Center of Northern Virginia to continue our support of volunteer driver transportation programs which allow seniors and adults with disabilities in Montgomery County, Prince George's County and Northern Virginia to age in place," said Sara Fought, JCA's senior director of the Center for Information Services.
Having access to safe and reliable transportation options is a key factor in successful aging in place. Pozez JCC's NV Rides has 14 community organization partners and is growing, noted Jennifer Kanarek, manager of NV Rides.
"The need for volunteer transportation options for seniors and adults with disabilities is only increasing," Kanarek said. "We are delighted that Transportation Planning Board and Metropolitan Washington Council of Governments understands this critical need in the community and will continue to support our mission to add and enhance volunteer driver programs for seniors who wish to age in place in Northern Virginia.
New tag line for NV Rides logo

We are pleased to unveil our new tag line for the NV Rides logo,
NV Rides: A Network for Volunteer Transportation.
Our logo was created when the program was first rolled out in 201
4, and as the program has evolved and broadened its scope over the
years,
we realized that the "Join-Volunteer-Ride" tag line did not fully encompass or explain who we are and what we do. We believe that the new tag better communicates our role in the community to individuals in need of rides and potential volunteer drivers.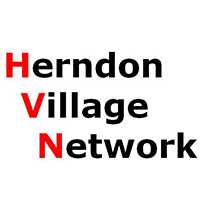 Save the Date: Saturday May 8th community shredding event
Herndon Village Network is sponsoring a free community shred event on Saturday May 8th from 10am-12:30pm at Herndon Senior Center, 873 Grace Street, Herndon, VA. Get a jump start on your spring cleaning! Securely destroy old papers you no longer need.
Limit: Three standard paper boxes per person.