NV Rides June 2021 Newsletter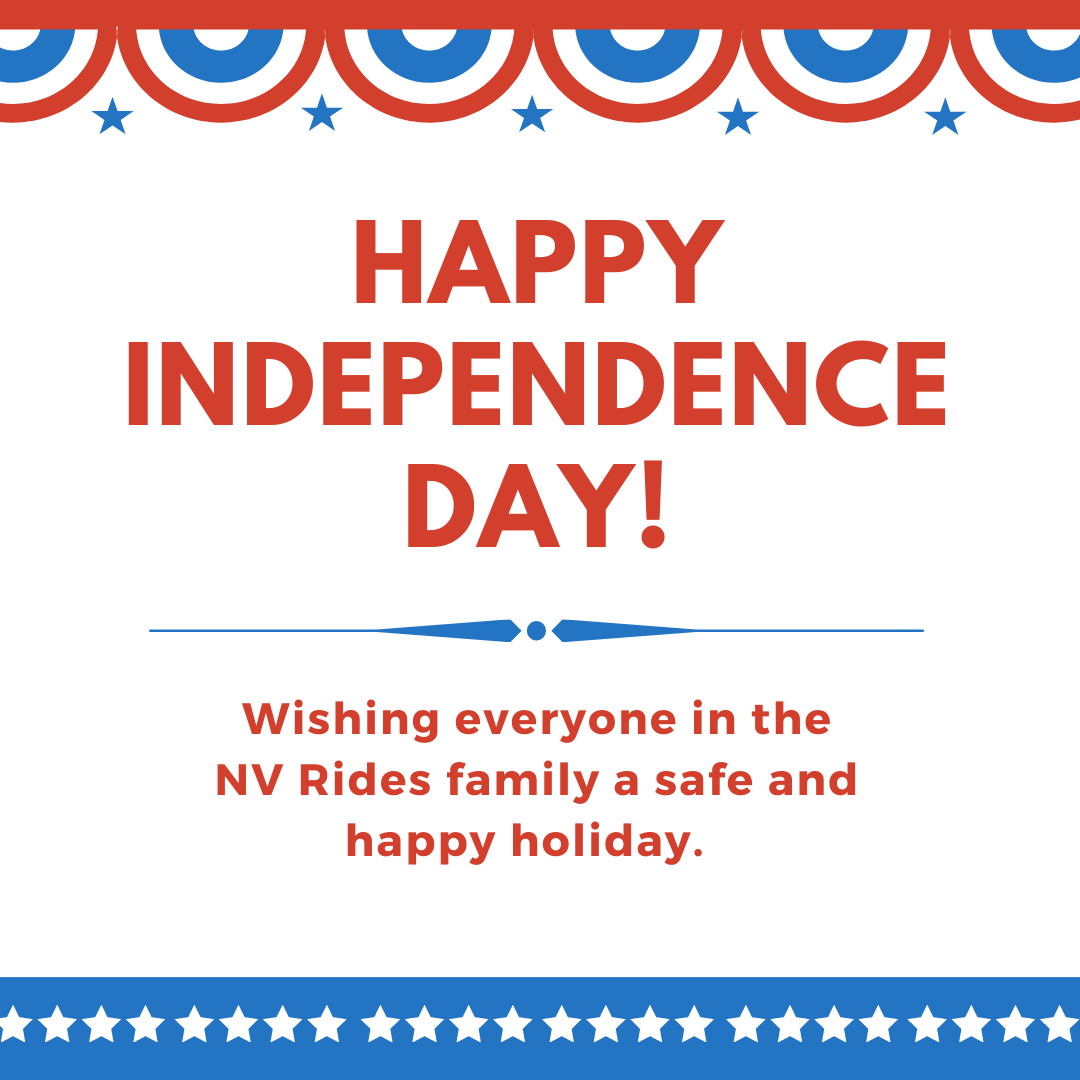 Happy Fourth of July
We want to take this opportunity to thank our drivers who give our clients the freedom to remain

independent

and safe in their own homes. This past year, more than ever, we truly understand the meaning of the "Gift of a Lift". Allowing older adults to age in place increases their personal dignity and functional independence. Your selfless service is both recognized and appreciated.
Thank you for helping your neighbors
remain

independent

in the communities they love.
Ride requests are trending up – the NV Rides network gave over 1,500 rides just last month. If you know of a friend or family member who is looking for a flexible volunteer opportunity, or needs help with getting where they need to go, we would love to connect them with a program in their neighborhood.
Veterans Connect launched to increase ride services to e

lderly and disabled veterans
The Veterans Connect program will
recruit and match veteran volunteer drivers with fellow elderly veterans in the Prince William, Loudoun, and Fairfax County areas who face significant transportation challenges. The Dulles Area Transportation Association (DATA) is launching this program with the support of NV Rides to address the often-overlooked healthcare obstacle facing so many elderly and disabled veterans: a lack of basic transportation to get to vital medical appointments.
Veterans Connect will collaborate with the NV Rides network of existing volunteer driver programs to specifically meet the needs of 55+ veterans in Northern Virginia. The program hopes to harness the power of the special bonds that exist between the men and woman who have selflessly served our country. While veterans have long stepped-up to support their brothers and sisters in arms, elderly veterans have told us they are more likely to take advantage of a volunteer ride provided by someone with whom they have literally or even figuratively shared a foxhole.
"We think this veteran-specific expansion of our NV Rides program will underscore our belief that our network provides 'M
ore than just a ride,
' " said NV Rides Manager Jennifer Kanarek. "In pre-pandemic 2019, NV Rides volunteer driver programs served almost 1,000 individuals with more than 9,500 rides provided by volunteer drivers, and stories of joyful moments between volunteers and passengers are far more often the rule than the exception."
Veterans Connect Mobility Manager Luke Frazza added, "The feedback we've received from local veteran service organizations has been nothing but positive. Support for the project has transcended those who served however, and garnered praise from across our community."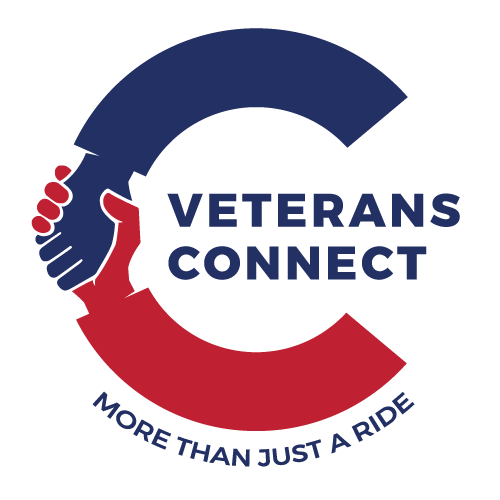 AARP Smart DriverTEK Virtual Workshops
Technology is changing the driving experience. The new free, AARP Smart DriverTEK workshop will keep you in the know about the latest high-tech safety features in your current or future car. Learn about what new technologies are available, how they work, and how they can make driving safer and more enjoyable.
This interactive 90-minute workshop will help you understand:
Blind-spot detection systems

Forward-collision warning systems

Lane-departure warning systems

And much more!